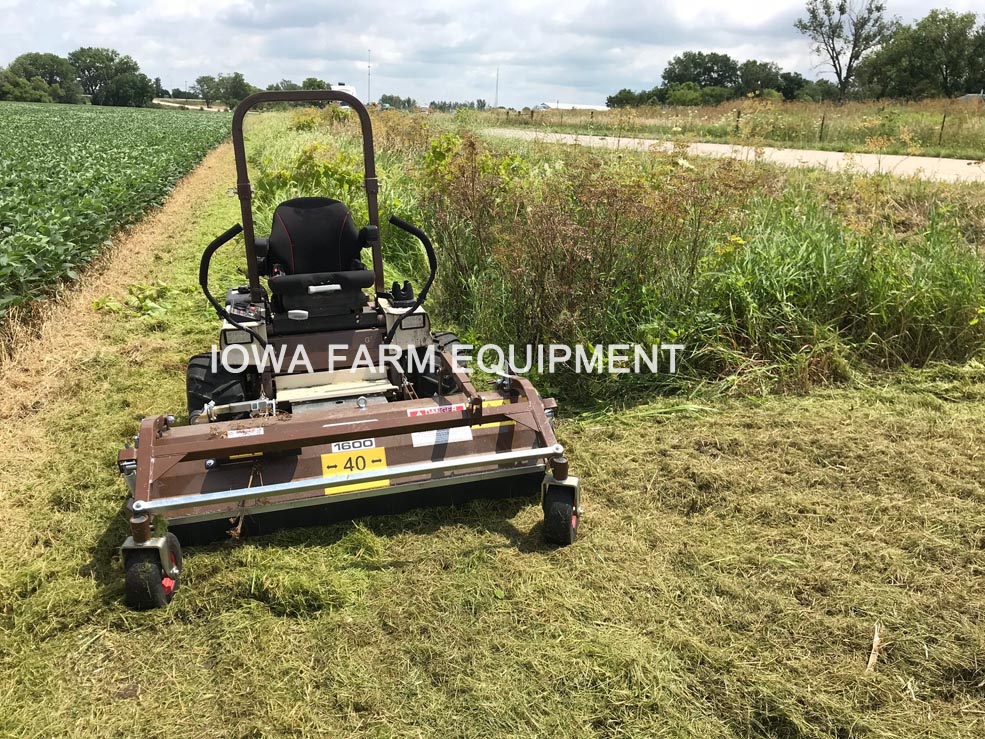 With the Peruzzo 'Front Mount Flail Deck', you can mow the Thickest & Toughest Stands of Tall Grass, Field Grasses, Weeds, Brush, and even small saplings with Fantastic Results - View the Video below! The Peruzzo Flail Deck also provides an Excellent Finish Cut for Professional Turf & Lawn Applications, while producing a Beautiful Striped Appearance - View Photos below! Plus, with the Wide Variety of Blades Available, it can be used in most any application! With the Standard 'Y' Blades, Mow thru any thick stand of vegetation with the least resistance transferred back to your tractor. For a Level, Carpet Like Finish, use the Optional Solid Cast Hammer Blades. The Optional Solid Cast Hammer Blades will also provide a longer Blade life when mowing in areas with rocks, or other solid objects. With the individual Verticut Blades, you can Dethatch, or Verticut, and with the Combination Verticut Blades, you can Mow & Dethatch, or Mow & Verti-Cut! Photos of available Blades are at the bottom of this page.
For many of our Commercial Mowing Customers, using the 'Grasshopper w/Flail Deck Package' has provided the BEST R.O.I. & Provided a Significant Competitive Edge! Consider the Following & Calculate your own R.O.I.:
Much Lower Initial Cost:

Cost of a 'Grasshopper w/Flail Deck Package' can be less than the cost of a compact, or sub-compact tractor & mower.

Greater Portability:

Trailering a Grasshopper with a Flail Deck requires less trailer space, so a smaller, less expensive trailer can be used.
Since the Package weighs less, it will be much easier on your towing vehicle, and consume less fuel.

The Grasshopper with Flail Deck provides

Much Greater Access & Maneuverability

in restricted areas (such as mowing Solar Arrays in Solar Farms, in Nursery's, in Orchards, Vineyards, etc.).
The Superior, Single Pass Cut of the Peruzzo Flail Mower

Eliminates the Inefficiency of Multiple Passes

to achieve a satisfactory cut! No More Repeat Trips to flatten out undesirable clumps & wind rows of clippings, or uncut strips!