Peruzzo Canguro Series Collection Flail Mowers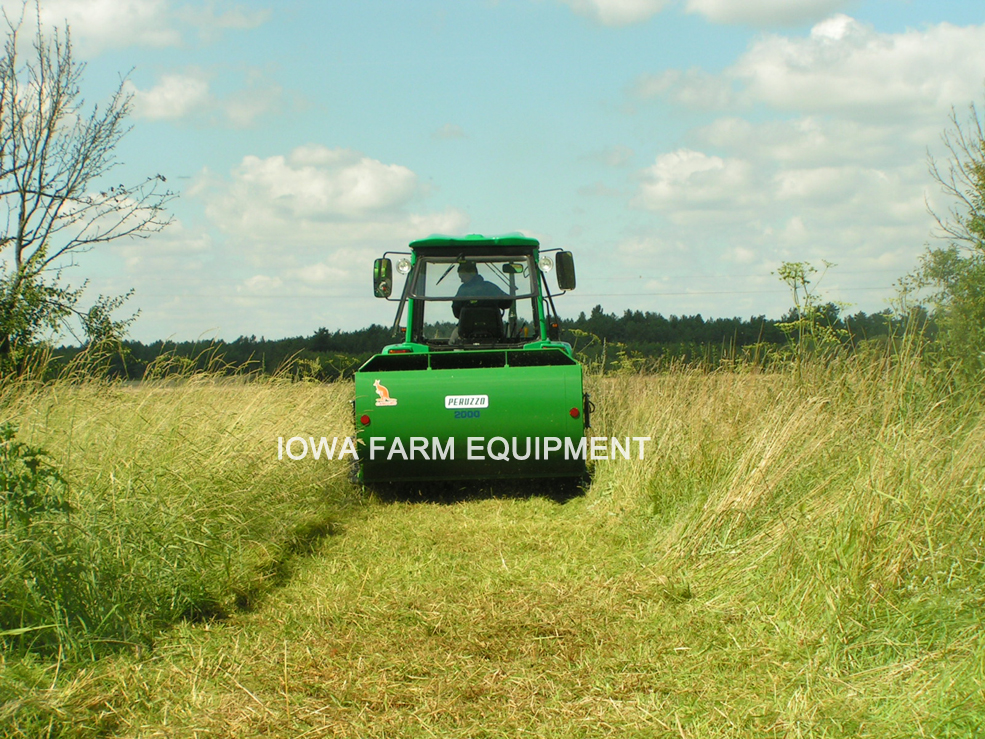 Peruzzo Canguro Heavy Duty Flail Collection Mower for 40 to 70 Tractor HP.
The CANGURO Grass/Pruning Shredder is Used for an Excellent Grass Cut & Pruning/Shredding with Branches Up to 2" of Diameter, Collecting All Processed Products in the Same Time, Discharging it Directly to the Ground by a Hydraulic Jack Collector Opening. The Excellent Performance Produces a Professional Grass Cut & Pruning Reduction on Vineyards or Orchards and Uses the Catcher to Collect the Clippings. CANGURO Models are Perfectly Suited for Municipality Fields or Parks as Well as Agriculture & Forestry Applications. Suitable for Cutting & Collecting Heavy & High Grass.
The CANGURO SUPER is the New Heavy Duty Flail Collector Mower Fitted with Heavier Hammer Flails with Special Heavy Duty Bearings Recommended for Customers that Need to Shred Branches Continuously with 3" Diameter.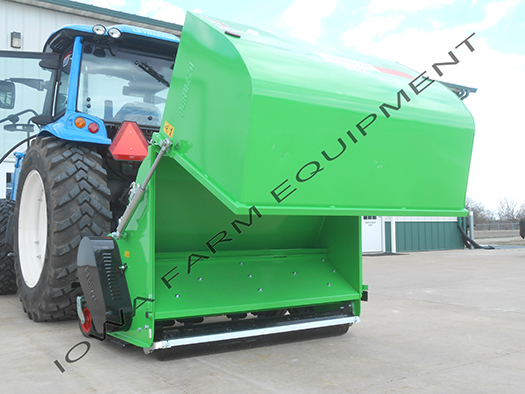 FEATURES

Ground Discharge by NR. 2 Hydraulic Rams.
| | |
| --- | --- |
| Forged Steel & Hardened Hammer. | Forged Steel & Hardened Hammer - SUPER Model. |

Height of Cut Adjustment on
Front Castor Double Wheels


Branches Blade Conveyer


Rear Roller with Scraping Bar


Canguro with Optional Front Gauge Wheels


Canguro with Optional Front Gauge Wheels
CANGURO SERIES SPECIFICATIONS

MODEL

CANGURO 1200

CANGURO SUPER 1600

CANGURO SUPER 1800

CANGURO SUPER 2000

Horsepower
40 HP
50 HP
60 HP
70 HP
Working Width
47"
60"
71"
79"
Number of Hammer Flails
16
20
24
28
Weight
1,102 lbs.
1,587 lbs.
1,808 lbs.
1,962 lbs.
RPM
540
Catcher Capacity
1.2 cu. meters
1.6 cu. meters
1.8 cu. meters
2 cu. meters
Overall Width
63"
77"
87"
96"
Overall Length
71"
Overall Height
57"
Specifications Are Subject to Change Without Notice