Panther 2000 Grooming Sod Farm Turf & Collecting Clippings for Debris Free Results
Peruzzo Panther Flail Collection Mowers
Peruzzo Collection Flail Mowers are Engineered for Excellent Results in Any Application; For Fine, Carpet Like Grooming & Manicuring of Professional & Commercial Turf, as well as Mowing in the Most Demanding, Tallest, Thickest Stands of Vegetation, with the Same Blades! With Peruzzo's Universal Feature, we have Golf Course Customers Grooming Fairway's, Mowing the Rough, Collecting Leaves & Pine Needles, and Verti-Cutting (While Collecting Verti-Cutting Debris) with the Same Flail Collection Mower! We also have Customers Grooming & Dethatching Large Estate & Acreage Lawns, as well as Mowing Tall, Thick Stands of Various Field Grasses, Again, with the Same Collection Mower & the Same Blades!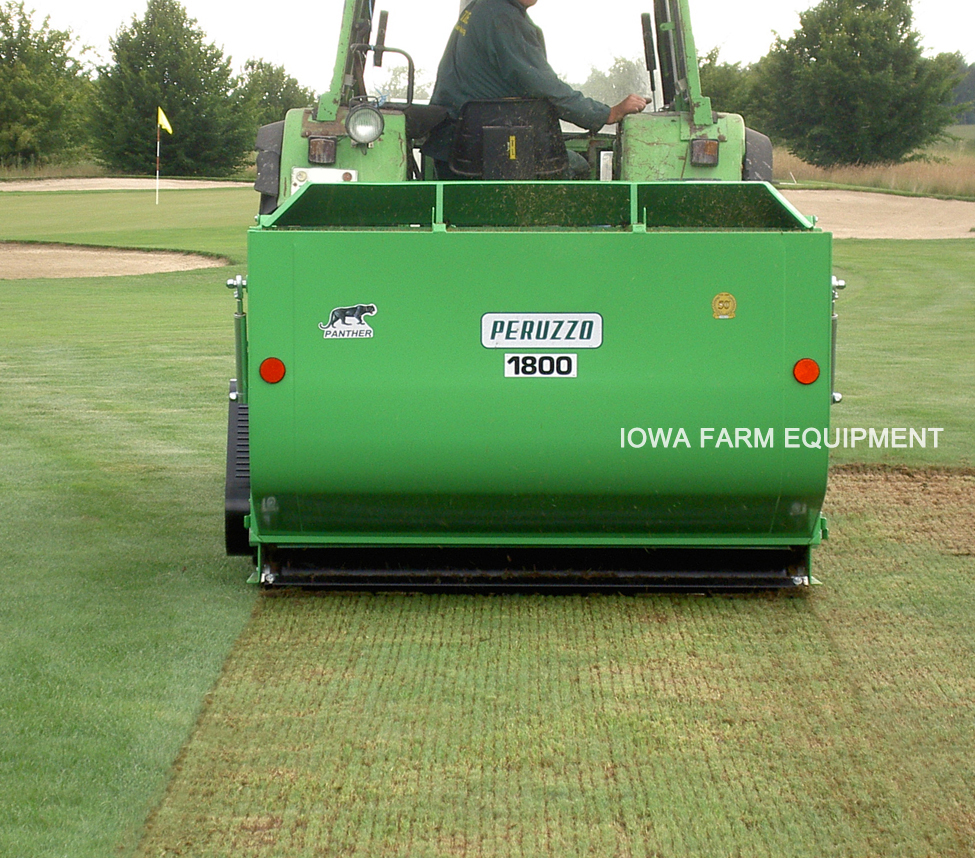 Panther 1800 Verti-Cutting & Collecting Verti-Cut Spoils on Golf Course Greens

Panther 1600 Collection Flail Mower with Hopper Door Open. Elevating Tractors 3-Point will Complete the Emptying Process.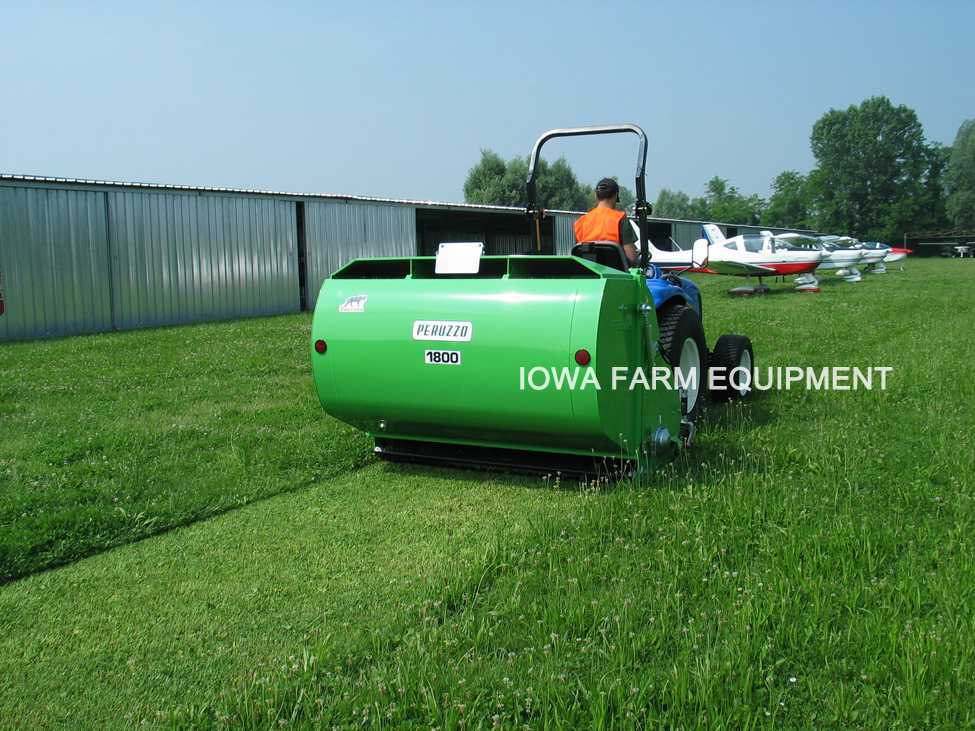 Panther 1800 Mowing & Collecting Clippings on Grass Aircraft Staging Areas & Grass Aircraft Runways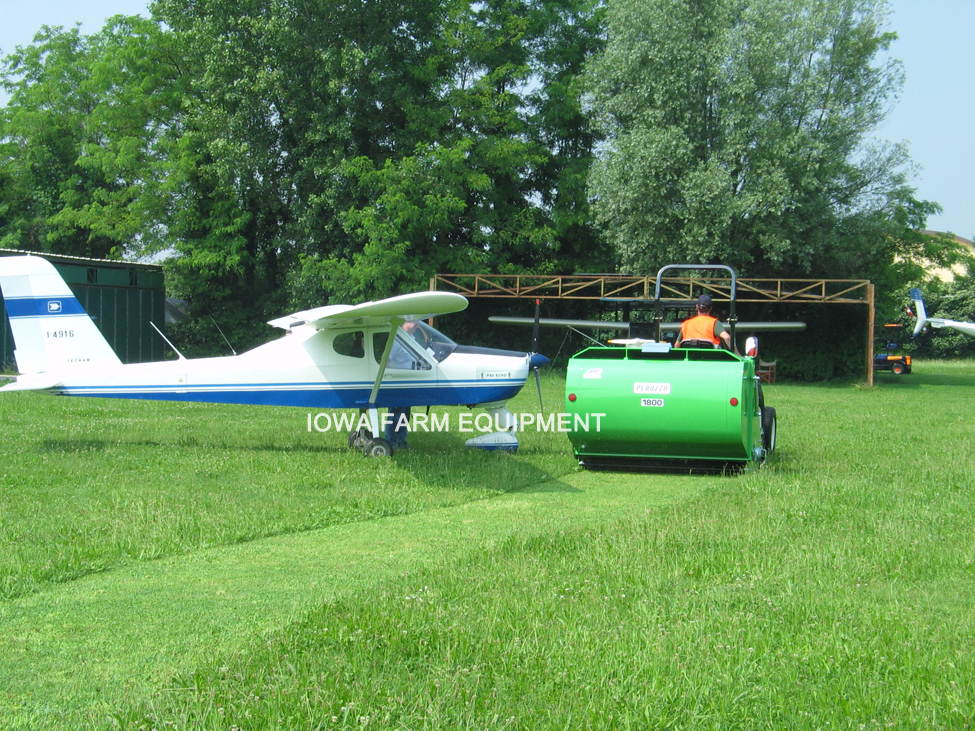 Panther 1800 Mowing & Collecting Clippings on Grass Aircraft Staging Areas & Grass Aircraft Runways

Panther 1600 Collection Flail Mower Finish Mowing Stadium Turf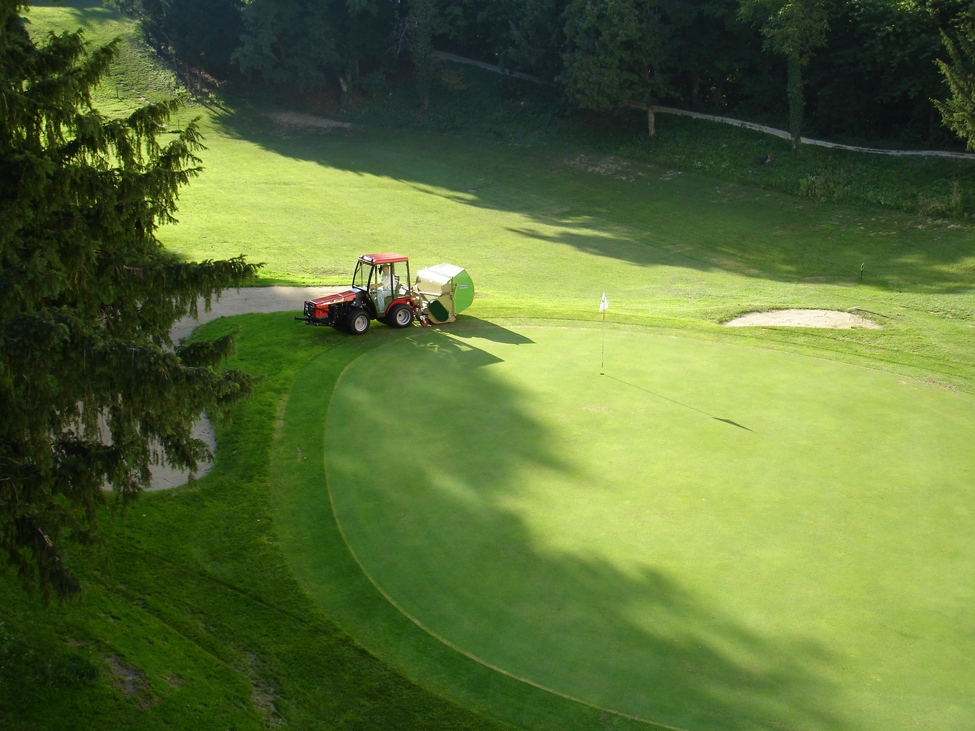 Panther Flail Collection Mower Grooming Around Golf Course Greens & Sand Traps

Front View of the Panther 1800 Collection Flail Mower
FEATURES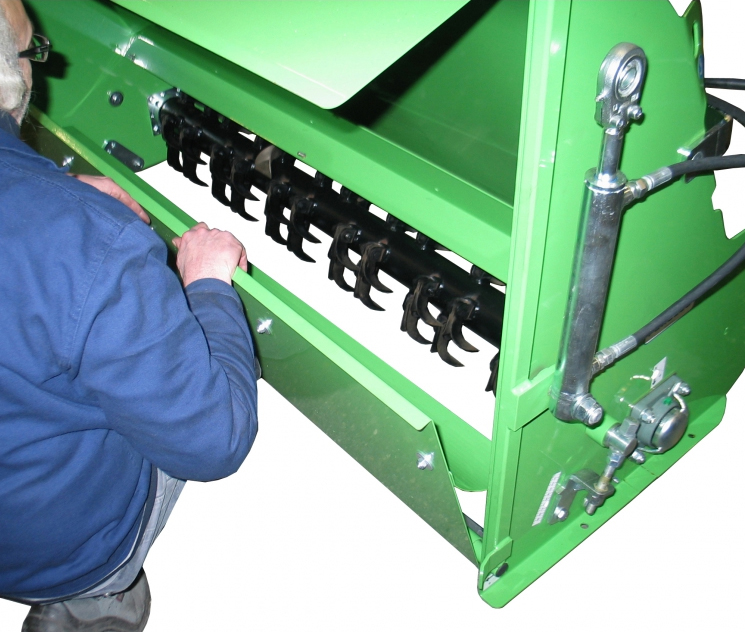 Rear Access Door to Rotor Compartment for Ergonomically Safe & Easy Visual Inspection & Service